THESE PEOPLE LIVED IN MEMENTO EDEN
THEIR NAMES SHALL NOT BE FORGOTTEN

MISTRAL · RAYMOND · COORO · LUCIUS · RED MAGE · FLORINA · DOCTOR · SERRA · APOLLO · ULQUIORRA · BARD
MUKURO · DAMIAN · SASUKE · MINAKO · HIMAWARI · TRAIN · YUNA · BYAKUYA · MITSUKUNI · EUPHEMIA · HARUHI
ALLEN · RUKIA · DANNY · SAKURA · PYOCOLA · SYAORAN · L · RIKU · JOHNATHAN · SORA · ADELL
TOUDA · TRUNKS · TOMOYO · FIZBAN · CHERI · AGRIAS · NANAMI · KUZCO · NARUTO · TIDUS · KAZAHAYA
ELIWOOD · RIKUO · HEATHER · OLETTE · HARUKO · SEVERUS · EDWARD · MONKEY · DIMO · GENOME · HAYATE
SAGITTA · RIKA · MIA · AYU · SOL · BELPHEGOR · KAMINA · GUNTER · YOH · THEREM · MAI
BALTHIER · ALPH · MILES · FATE · BRIDGET · KYON · NIA · JOHN · EVE · SAMUS · ZAPP
KUMATORA · ORIHIME · KASUMI · COLETTE · GINKO · MITHOS · NANA · NANA · MATSURI · DEIDARA · ROLLO
NODOKA · RYOHEI · SANJI · REBORN · HARUHI · AONO · AISHA · JENNA · FRANZISKA · RINSLET · SHAMPOO
NATALIA · DEXTER · HOKUTO · ALBERT · ASATO · T-O-E · RAKKA · LEDAH · RINOA · KAZUMA
SEPHIRA · SAKISAKA · YAMATO · NOZOMU · MIKAMI · ANNA · NENENE · KYOKO · LINA · BLACK STAR · YVAINE
DECUS · LUKE · SIMON · VASH · FAY · TENKO · BEAT · NEKU · CHAOS · JOHAN · TRUCY
GIN · KALLEN · KOMUI · NAC MAC FEEGLE · AXEL · ERK · IKE · LUST · BYAKURAN · NANOHA · MIKURU
GAARA · KYOUYA · GODOT · DICK · RYUHOU · HAO · CHRONA · KUROGANE · GAIGNUN · JUUDAI · WOCKY
ICHIGO · LELOUCH · LAVI · TIFFANY · ETNA · HEATH · MICAIAH · WINRY · FUUTA · SUBARU · YUKI
SAKURA · RENGE · MAYA · JEANNE · MAKA · MOKONA · JR · YUBEL · IZURU · SUZAKU · LENALEE
FLONNE · NINIAN · MIST · HAYATO · VIVIO · TAMAKI · PEARL · MARION · KID · MOMO · YUU
LAHARL · PRISCILLA · NAESALA · KYOUYA · TAO · SHINIGAMI · SOSUKE · ROZALIN · SAIN · RANULF · LAMBO
MEDUSA · VYERS · SANAKI · SHOUICHI · TSUBAKI · SOREN · SQUALO · TIBARN · TAKESHI · LIGHT · TSUNAYOSHI
LYSERG · SOUSUKE · KENPACHI · CELICE · MISA · LIZ · PATTI · MOMO · YUUTA · GEOFFREY · HORO
AYA · NOBUKO · AIGIS · RENJI · LUCAS · YOSUKE · ARYA · YOMIKO · REIMU · AERITH · SOUL
HARRY · TERRA · KLARTH · ARSENE · CELES · SERDIC · TEAR · GUY · CHRIS · NALL · JAMES
REN · DICK · SHION · PHOENIX · BOOSTER · ALPHONSE · NINA · KAGETSUYA · HUSKY · HANYUU · ARTURIA
CHRONO · WILHELM · ROSETTE · RIVER · TANYUU · DEATH · ZUKO · ROXAS · KIRA · RAVEN · ARIETTA
ZELOS · RITSUKA · FIONA · TY · ETHAN · TAIGA · MARIE · AXEL · LOUISE · REVY · KENSHIN
WIZARMON · CHARLIE · KRATOS · LLOYD · RENA · DANIEL · CATHERINE · SENEL · ESTELLE · PENT · NAGI
RITSU · AYUMU · KOS-MOS · MAGURI · ATHRUN · ALBEDO · MARISA · DEL · ION · YUYUKO · KURAI
TETRA · SERAPH · LIETUVA · REVYA · ROY · KLEIN · ASCH · RICO · TOPH · RITA · X
EMIL · FRAU · JAIME · TAKERU · PATAMON · PRUSSIA · TAICHI · AGUMON · SEALAND · SHIROU · KUKAI
ARNOLD · TSUYUKUSA · D · ICHIJOU · TSUBASA · SHEENA · SHINON · ZELDA · DECUS · ELINCIA · YUUSEI
XANXUS · BAYONETTA · GINTOKI · KOTONOHA · BLUES · NATHAN · GUTS




At the foot of the monument:
Tsubaki left a flower.
Simon left a sword tied with a red strip of cloth.
Mist left a little hand-made, slightly crude plushie of Tsuna, with a ribbon-scarf around his neck reading For Serra.
Byakuya left a flower.
Sakura left a bouquet of white carnations.
Olette left a black teddy bear with bat wings in front of the monument. There's a tag, too, attached to the bear's hand that reads 'Damian-bear.'

I will be updating this list as new people come to ME. Comment to leave an offering, and I'll note that, too.]]

[[T-O-E's monument is a smooth square stone obelisk, roughly nine feet tall, standing in between City Hall and the park. Carved on it is the following inscription, with plenty of room for expansion:
Because I didn't want to put this in my normal LJ, haha.
Another Sunday was giving way to the night, bringing with it the looming work week ahead. Ginko chose this time usually to sit at the foot of the tall, black obelisk to chisel out carefully carved characters, names of new arrivals. They'd slowed down recently, so he'd nearly forgotten to keep up the habit of taking the list out there, and today the only names he was obligated to add were "BLUES", "NATHAN", and "GUTS".

Blowing the last bit of shavings from the last letter and sweeping a hand over it, he wrapped up his tools and deposited them back in his wooden box, hefting the weight back up onto his shoulders. A trail of cigarette smoke twisted past his head as he turned away from the monument to head home.
]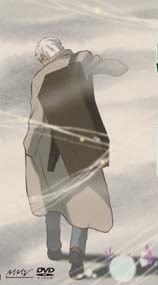 (( Please contact me if your character would like to start keeping up recording names on the T-O-E Monument~ ))
[
Just in case you'd like a reminder, or didn't know: Hibari Kyouya's birthday is the 5th, Friday. I should've said something sooner, if I wanted to notify everyone, huh... Since I can't remember it, I don't have a birthday, so I feel like it's definitely worth celebrating when one of us remembers when theirs is.
[Filter to Hibari]
*Whenever he comes home/emerges from his room during the day on Friday, he'll find a skinny flower vase sitting on the kitchen counter, a medium-sized bouquet of
Freesias
sitting in it, tied with a ribbon. Attached is a note:
"I hope these kind of flowers are all right. Happy Birthday. -Ginko"
Still wants to apologize for making Hibari upset last time, but wants to give those two as much space as needed now... But he forgot Hibari's birthday last year, and wants to make up for it..!*
Take a walk with me?
[Public]
What's everyone done with their rings? I feel like inspecting them more closely. Just out of curiosity.
EDIT:: [Filtered away from Hibari]
-_W
Sorry, my mistake.
It's in May.
(( ooc: There aren't many flowers that mean friendship and nothing else also, hm.
EDIT::
MUN FAIL OF EPIC PROPORTIONS. Until further notice, can you disregard that first section up at the top about it being Hibari's birthday? XD Ginko would not make that kind of mistake...
Never mind, this IS funny. I also reworded things a bit in the first part because I felt like it. 8D ))
[Filtered away from Hibari]


[Private, unhackable]

Is he all right? Will he be all right? Goddammit, he didn't need this foolish thing to happen. Damn. Damn.

[Filter to Hibari]

Kyouya?
That isn't fair play at all, gods of the island. Not one bit.


. . . .

*hides the ring in his wooden box, wrapped in a cloth under some other odds and ends*

This...isn't the first time I've been here? How long ago was it, in the island's time? Since...Mistral was there, there is no other possible conclusion. I've regained memories of another life I lived, here.

And she lived...with me.

Goddamn..

[Public]

I'm calling in sick today. Tsuna, can I depend on you to help the substitute? I'd appreciate it. I hope to be back up soon.

[Filter to Hibari]

Already at work? Where can I find you?

EDIT::

[Public]

*can be found wandering the town, in the early afternoon, kicking puppies taking a QUITE brisk walk around the lake, circling it several times, or perhaps visiting the church, or perhaps walking towards the bar and stopping before entering and just standing in front of it and smoking, or perhaps staring up at his 3rd-floor apartment's deck at the Memoria apartments.

(lots of that last one)*
[Private, unhackable]


[Private, hackable by Mistral, Klarth, & Tsuna]

I had a drink with the one with the scarred face to test the waters, and his speech patterns and attitude remind me of some of our more rowdy residents in years past. It is my hope he does not "grow bored" of the place, like those others did on rare occasions.

His shirt was stained with blood when he arrived.

[Public]

There was an island where a girl was tied to a mushi's time, and she "died and came back to life" at the end of every day. The village worshiped her as a god, believing that their offerings of food to her would give them health and good fortune. In the end, it was her father that was using her to use them all.

After some research, I found a way to detach the mushi from her in secret, but the villagers found out about the plot and killed Akoya's father for his treachery. She had nothing more to live for, and she willingly found and detracted the mushi once again.

She...looked her happiest when she was in that blissful, oblivious state, looking vacantly ahead as if she hadn't a worry in the world...

Without the mushi that used to give her complete life each day, she couldn't help but be fearful of an endless, unknown future in front of her.

(( 3% memories regained from New Years! sorry the post's a bit late 8I it's from "The Herd Who Drinks The Dew", episode 6. ))
Some newcomers have appeared.
Anyone interested in watching the sunrise on the new year, perhaps? Kyouya, what do you think? Mistral, how about you?
(
[Private, unhackable, really here just for mun's reference later; it's Ginko's Christmas haul lol]
Collapse
)
[Filter to Ike]
...Ha ha. Oy, you really think I'd go into the woods without basic surival supplies? *still, keeps it in his box and always carries it with him always forever from now on*
[Filter to Trunks]
Excellent. My old one was getting pretty roughed up; I'll take better care of this one, since it was a gift. *grin*
[Filter to Mistral]
Delicious.
[Filter to Klarth]
I don't know what you're talking about it. Everyone needs to buy new clothes sometime. And aren't you contradicting your point by giving me this? *wears it every so often, though!*
[Filter to Takeru & Patamon]
Thanks for the tie and drawing. I look...interesting. *eyes SUPER FASHIONABLE GINKO in the drawing*
[Filter to Olette]
Looking forward to checking this out, thanks Olette. You're far too kind.
[Public]
Cooro and Mokona have left us. Mokona was here longer than I...
Come to think of it... Is there anyone left on the island who has been here longer? *simply curious look*
(( backlogged to Dec. 31st, if that's all right~ also, go check out
[Ginko's gifts for everyone!]
))
The year is coming to an end once again on the island. I realized that I've never done anything special for New Years' celebration, but now I'm curious; what kinds of things do people do, in the worlds we all come from? It's usually a fairly big deal in Japan, where I'm from, though I was always on the road and usually didn't make plans for it besides watching the sun come up.
#402
if you need me.
Good job on your exams, students. With that week without school (thanks to the disappearing buildings at the end of November..) it was tough, but it looks like people managed to pull through, just barely. I'm proud of you all, both students and faculty.
Another friend of mine has returned to his home. Fay left not long after Kurogane... Sometimes I wonder if the island does these things on purpose. In this case, almost certainly so; I'm not sure Fay could've made it without Kurogane's...support.
[Filter to Mokona and Sakura]
*stops by room 206, quite unannounced, with a steaming pot of curry with rice!*
Kyouya's been a big help making me a better cook. It shouldn't be
too
spicy, but I brought extra milk just in case. Would you like some?
[Filter to Hibari, unrelated to the visit to room 206]
*mutters one sentence while passing by him in the hall at school* ...The onsen reservation is in for the weekend.
*also, puts...
certain
purchases
...inside Hibari's closet while he was out, after Ginko finished shopping*
[Public again!]
I've remembered more. If you'd like to hear an interesting story, then you should hear about this. It is also...very relevant to the emotions of many of our older residents, here. ...Well. See for yourself.
(
While walking through the forest one day, I met a girl who fell from the sky...
Collapse
)
((
3% memories regained
from winning the memory raffle. BELOW THE CUT IS
THE MOST HAPPY AND CUTE MUSHISHI STORY
I HAVE FOR GINKO. Read it, I promise it's worth it even though it's kinda long. *3* Also, Ginko bought lots of stuff, but yeah he's still got so much money left over from working for over 2 years so yeah! All good. He's reserved a night for two at the onsenn, though he didn't put Hibari's name down, since SECRET BOYFRIENDS no one will knowww. Also he bought a really nice kimono. And a black wig. All very stealthily so no one but the store clerks saw him lol ))
I decided to impose on Kyouya and move in with him. As much as I like cooking my own meals, it's nice to trade off with someone else. So, you can find me at Memoria apartments room